The 6 Steps to Choosing Your Perfect Wedding Flowers
10th September 2018
By Nicky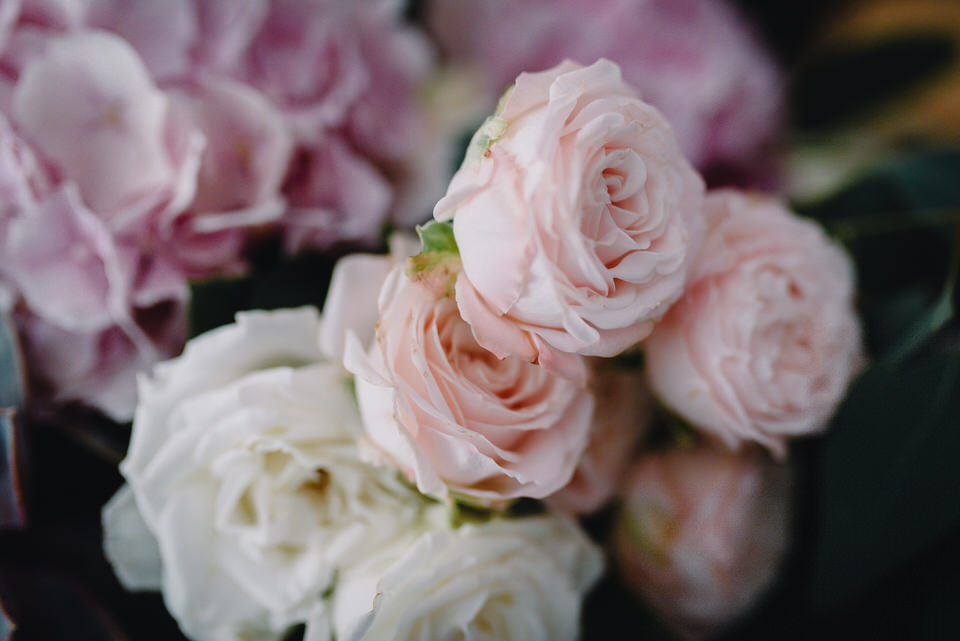 So by now you may have decided on the perfect colour scheme for your big day, maybe you even know the style of flowers you're looking for… but then again you may have no idea where to even start?! Don't worry we've got you covered, here's how to choose the perfect wedding flowers;
Step One – The Brides Bouquet
Start by thinking about the bouquet you'd like as the bride. Consider your dress style and the shape of the bouquet. A great tip for brides who have a heavy patterned dress is to go for a smaller and more simple bouquet so it doesn't hide that gorgeous dress of yours. Straight dresses with less detailing work great with small bouquets all the way to a large wild bouquet.
Big wild bouquets look great with a fuller dress and fish tale styles, plain bigger dresses perfectly suit a 'Shower Style'. Don't forget that those bigger dresses require the flowers to be held at your front (there's no space to hold them to your side!) so for those a more formal approach works fantastic here.
Pro-Tip: Looking for a more boho or industrial chic style? Hand-tied is a must have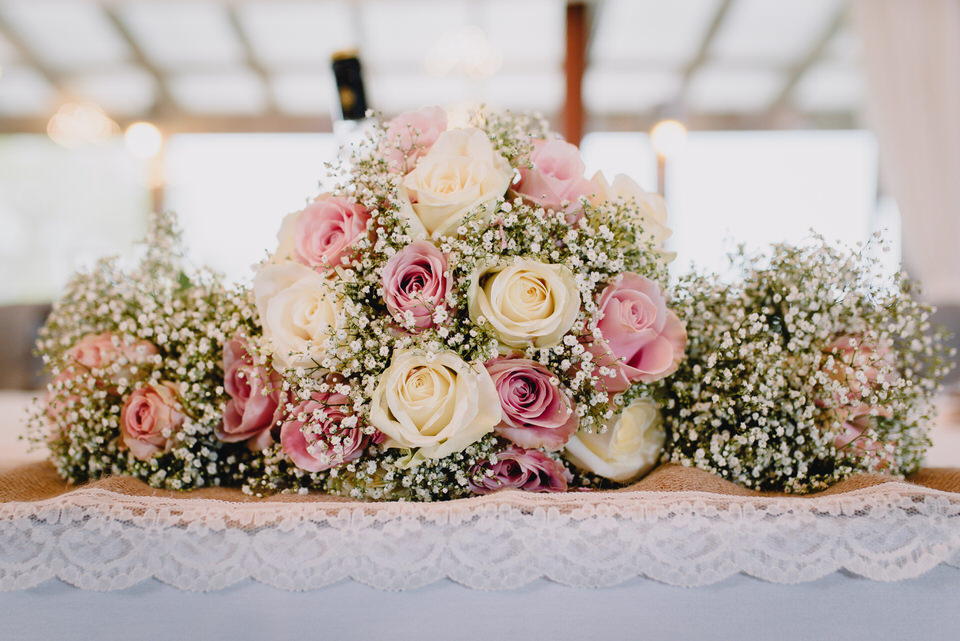 Step Two – Finding your Colours
One of the most important factors you need to consider is your bridesmaids dresses. You need to chose colours that compliment their dresses, use a colour wheel as a great way to find complimentary colours. If you want your bridesmaids to have a similar style flower to the ones you'll be carrying then choose a paler and less vibrant colour, this gives great emphasis to your gorgeous arrangement! Try using gyp bunches with colour flowers added, wrist corsages or a round bouquet when the bride has a shower style, these will not compete with the brides bouquet.
Pro Tip: Match your floral colour scheme to your bridesmaids dresses

Step Three – Button Holes
Now we can't turn up looking all beautiful for the men to let the side down can we?! Here we need to look at the style of suit and the colours of their accessories. You've probably planned the grooms secondary suit colours to match the bridesmaids or the bride; consider this when choosing the buttonholes. Think about using some more unusual bits to add some extra vavavoom to the grooms flowers such as succulents, dried flowers and feathers. Groomsmens' flowers usually compliment the bridesmaids flowers or a scaled down version of the grooms button hole.
Pro Tip: Are you the type to re-write the rules? Tradition says that the groom has a flower from the brides bouquet but go wild, thistles are a super cool way of bringing subtle style into the buttonholes
Step Four – Flowers for Hair
These come in many shapes and styles; crowns, clips of a structured flower piece that can be clipped into the hair or more popular now is to have loose flowers and foliage that are placed on there own into the hair. You can use either to make a large piece or dotted in to the hair
Pro Tip: Eucalyptus, gyp and wax flowers are some of the flowers that are great for loose-flower hair styles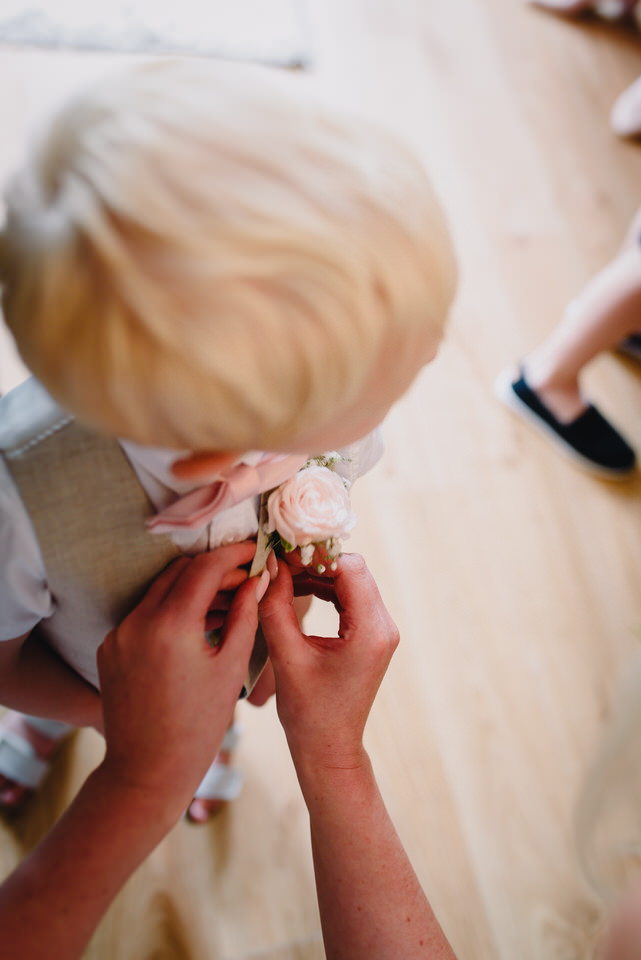 Step Five – Venue flowers
When considering flowers in the ceremony room the top of the aisle is where the magic happens, this is the best place to add a pop of colour, maybe something gorgeous for the signing table? A beautiful arch to get married under or 2 arrangements at the top of the aisle all add a bit of drama to the focal area. Flowers for the aisle are also a great way to give a romantic feel to your ceremony room, you can also try petals on the aisle floor, lanterns end candles, flowers and ribbons for the chairs because these will instantly transform the room. The next area you need to focus on is the bottom of the aisle and the outside the doors to the ceremony.
Pro Tip: Adding floral elements around your venue will add a beautiful touch to your wedding photos, especially outdoors (during the summer) as that's where a great deal of your photos will be taken
Step Six – Reception flowers
Choosing flowers for this room is really dependent on your venue style, if the room is blank canvas think about adding floral hoops around the room, a focal arch or large heart will look amazing behind the top table. Tall flowers will give good impact to you room. Try using urns, small vases or crates, they will give you a lovely pretty look to your tables. Choose flowers and colours to compliment the bride and bridesmaids flowers to give you a flawless look to your wedding.
Pro Tip: Be careful choosing large floral centre pieces, make sure the stem or vase is thin or see-through so guest can see each other through the decorations. Choosing low and spread out arrangements is another great way of bringing colour without sacrificing anyones views