Looking After your Bridal Bouquet
21st October 2018
By Nicky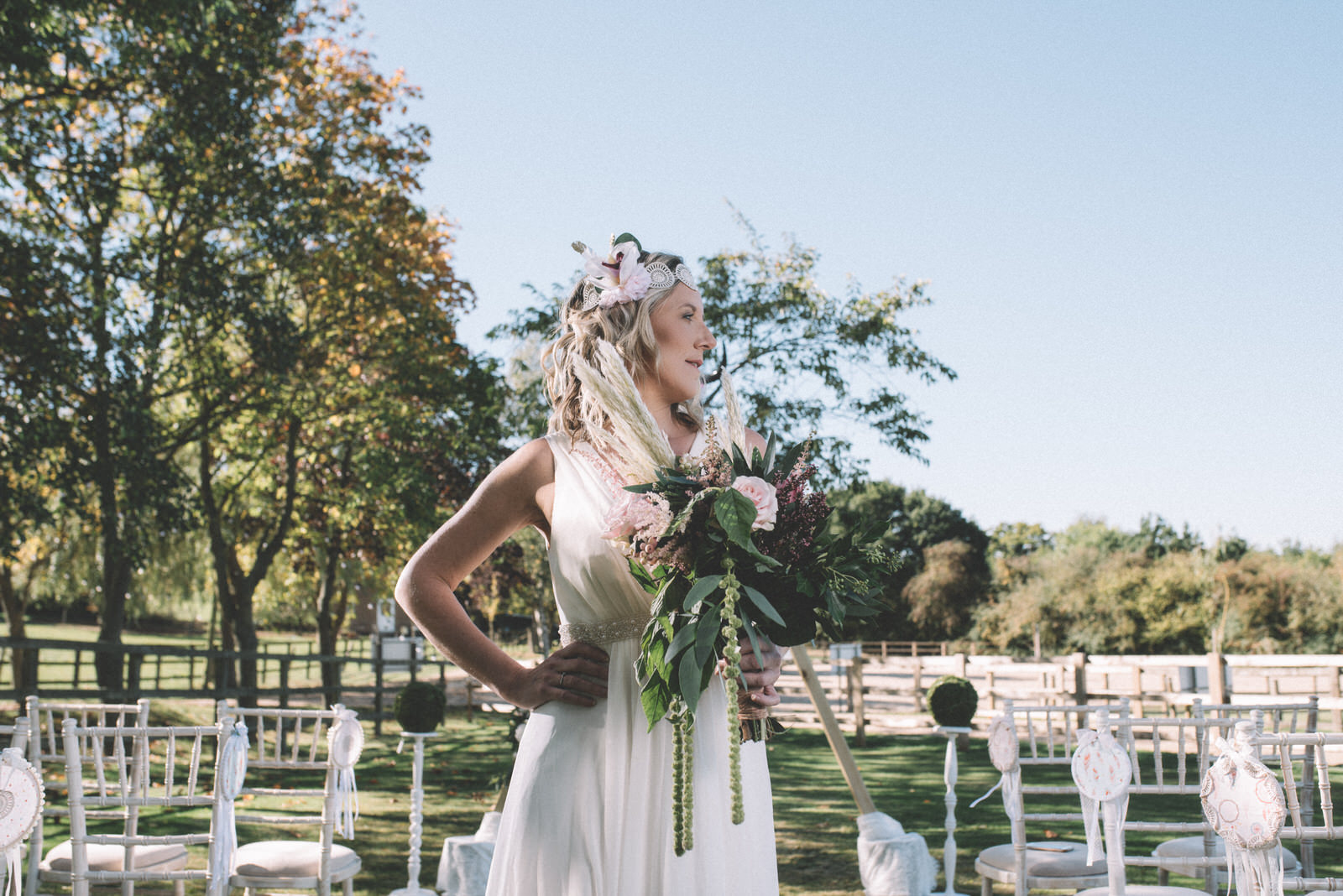 Keeping your flowers looking fresh is probably the last thing on your mind on your big day but here's a few simple tricks on keeping them looking delivery-fresh all day
When your Bouquet is Delivered
When your wedding flowers arrive your bouquet should be in a small vessel of water either a vase or a box, after its arrival and your initial excitement is over, leave your bouquets in water in a cool room not somewhere where there is hair dryers blaring, bacon sarnies cooking, little fingers or furry friends can get at them. Around half an hour before you leave take the flowers from there water and leave to drain maybe in the sink. Before you pick up your flowers check that the bottoms are dry if not grab a towel and give it them little rub and pat dry, this will stop drips on dresses.
Buy from a reputable florist. You wouldn't believe the horror stories I've heard about days old flowers being delivered to brides. The best lasting flowers are always the freshest ones!
On extremely hot days (the one day a year it reaches 35 degrees!) you could consider putting your flowers into water whilst you eat your wedding breakfast. This is completely unnecessary for most days, so don't worry unless the thermometer is about to explode!
When you're not holding your stunning flowers keep them in the shade.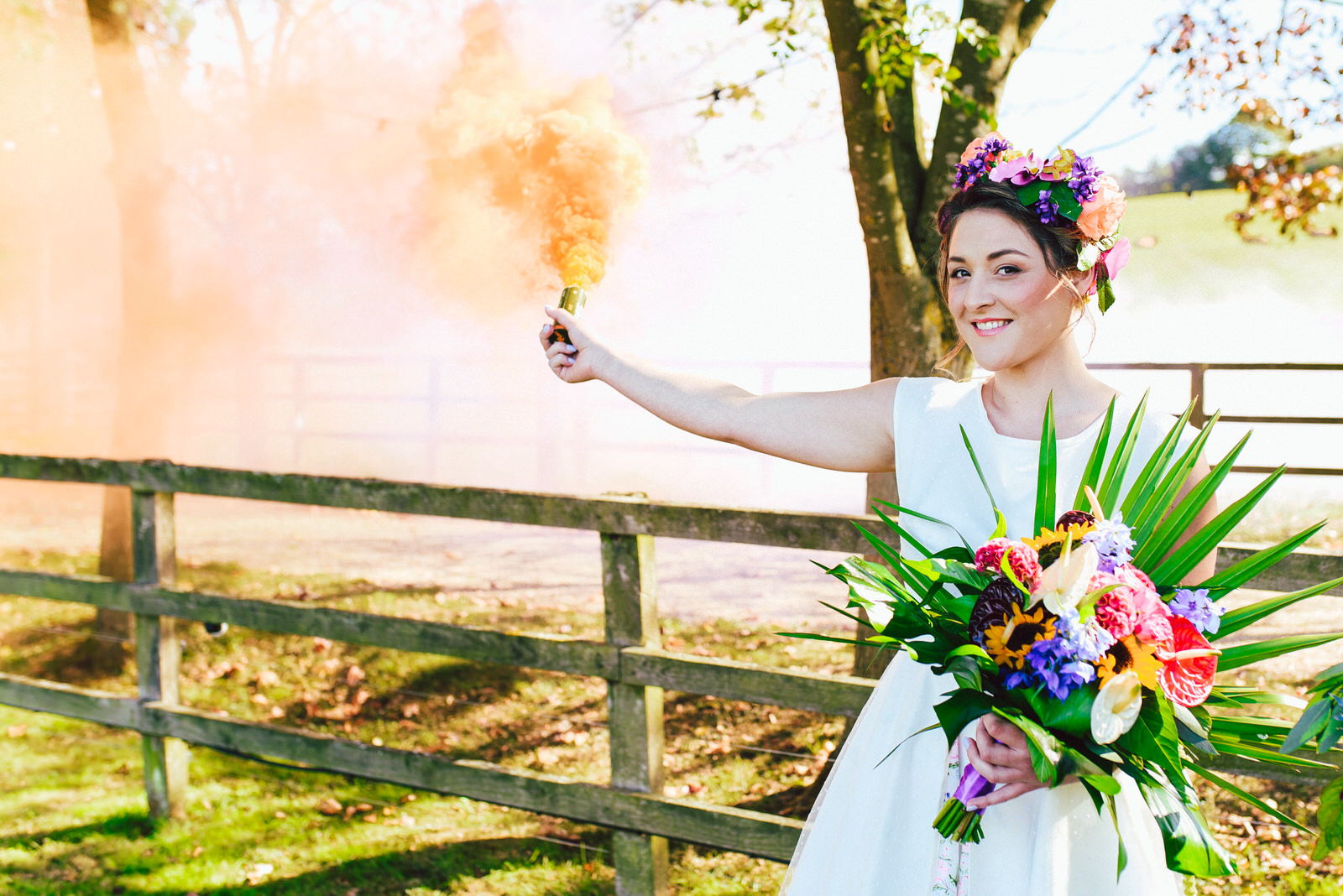 How to Hold Your Bouquet
With round hand-tied the best thing to Remember that holding your flowers in front of your stomach is that the best place as it will not detract from any patterned bodices also will feel more comfortable and natural holding it there instead of up by your face, the best view of your flowers is the top so tilt your flowers forward to show everyone those beautiful blooms the best thing about these bouquets is that they can be held down and a little more casually than a shower bouquet you can even sit it on your shoulder if you like !!!